Discount Fence Co. Inc.
21' Telescoping Flagpole
1-800-930-9720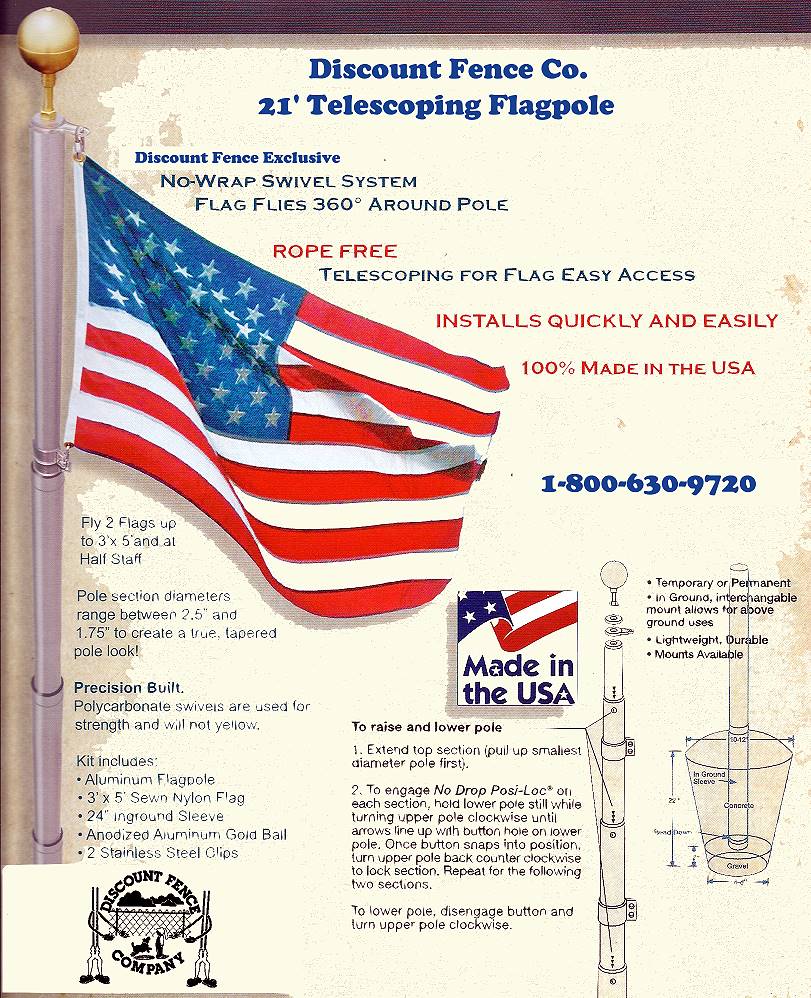 Our flagpole kit is a telescopic pole and features a duel locking system, preventing the common pole collapse with our competor's telescopic poles. To raise or lower the 21' pole, simply twist the pole sections in opposite directions to lock and secure your pole. to engauge the lock on each section, hold the lower pole still while turning the upper pole clockwise until the arrows line up with the button hole on the lower pole. Once the button snaps into position, turn the upper pole back counter clockwise to lock the sections. Repeat for all the sections. To lower the pole disengage the button and turn the upper pole of each section clockwise.
The 21' telescopic flagpole adjusts to height increments of 9'6" up to 21' and has four sections, with diameters of 1.75", 2" 2.25" and 2.5"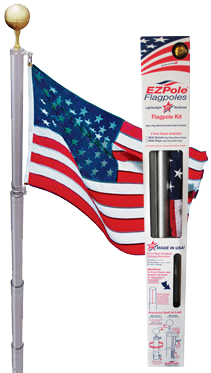 Only $289.00 + shipping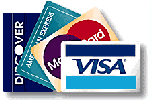 Discount Fence Co. Inc.
6959 Crescent Blvd. (Rt. 130 S.)
Pennsauken, NJ 08110
Fax 856-665-1033
About Us | Showroom | Portable Kennels | Hours |
Installation | Satisfied Customers | Home
All Contents Copyright © 1997-2013 by Discount Fence Co. Inc., All Rights Reserved