Discount Fence Co. Inc.
Privacy Slats

AVAILABLE COLORS
Specifications

PVT Slats are extruded from High Density Polyethylene (HDPE), color pigments and ultra violet (UV) inhibitors, specifically designed to retard the harmful effects of the sun and lengthen the life of the product.

Wing Slats also include Ethyl Vinyl Acetate (EVT), which is a softer plastic to keep the wings flexable and resilient.

Durabilty - PVT & Wing Slats are resistant to: severe weather conditions, salt water, sand, road dirt, most acids, alcohol, alkaline. ammonia, petroleum distillates, and common environmental pollutants.

Maintenance - Pressure cleaning of surface contaminants is quickley accomplished with plain water.

Aluminum Privacy Slats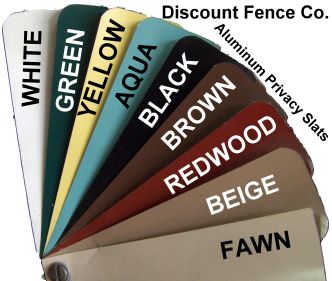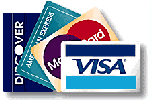 Fax 856-665-1033
About Us | Showroom | Portable Kennels | Hours |
Installation | Satisfied Customers | Home

All Contents Copyright © 1997-2013 by Discount Fence Co. Inc., All Rights Reserved