Discount Fence Co. Inc.
Pennsauken, NJ 08110
1-800-630-9720
Residential Gate Fittings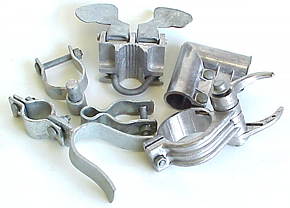 Discount Fence Co. stocks fittings and parts for residential gates in all sizes. If you need that special part for your chain link gate, Discount Fence is bound to have it in stock or can special order it for you. Browse through our fittings and parts list and find that part you need.
1 3/8"

1 5/8""

2"

2 1/2""

3"

Male or
Post
Hinge

Female or
Gate
Hinge

Fork
Latch

Butterfly
Latch

Spring
Latch

Kennel Latch

Wall
Mount
Latch

Steel
Gate
Corner

Aluminum
Gate
Corner

Drop Rod
&
Guides

Spring
Gate
Closer

Gate
Closer
(torsion type)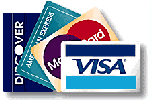 Discount Fence Co. Inc.
6959 Crescent Blvd. (Rt. 130 S.)
Pennsauken, NJ 08110
Fax 856-665-1033
About Us | Showroom | Portable Kennels | Hours |
Installation | Satisfied Customers | Home
All Contents Copyright © 1997-2014 by Discount Fence Co. Inc., All Rights Reserved