Discount Fence Co.
1-800-630-9720
Rolling Gate Kits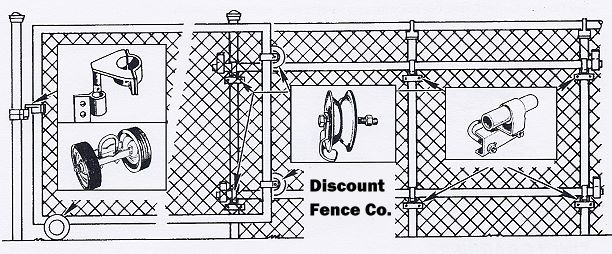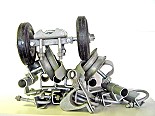 rolling gates, roll gates, chain link gates, chain link rolling gates, roll gates chain link

Add a rolling gate to your existing chain link, wood, vinyl or steel fence with our rolling gate kit.
Easy to use with quality parts all in one kit. All you need is your gate frame and track to complete the rolling gate.
Discount Fence can custom make any gate frame to accomadate any type of fence.
Please give us a call to learn more about rolling gates.
Rolling Gate Kit (all necessary parts for single rolling gate)

(A) One locking device
(B) Six universal track brackets
(C) Two rear track wheels
(D) One double wheel carrier 6" wheels
(E) Two rear wheel brackets


*track & gate not included - uses standard 1 5/8" OD pipe

Installation Instructions PDF

About Us | Showroom | Portable Kennels | Hours |
Installation | Satisfied Customers | Home

Discount Fence Co. Inc.
6959 S. Crescent Blvd. (Rt. 130 S.)
Pennsauken, NJ 08110
Fax 856-665-1033

All Contents Copyright ©1997 - 2014 by Discount Fence Co. Inc.,
All Rights Reserved